Rick Baker
PAV-KOTE, Inc.
Paving
Products & Services Offered
With more than 40 years in business and the capacity to handle any size project, Pav-Kote is Orange County's best choice for efficient, high quality, and cost-competitive asphalt, sealcoating, and pavement services. From driveways and sidewalks to shopping malls and theme parks, we have expertly paved, maintained, repaired, and replaced all kinds of concrete and asphalt surfaces over the years. We have the experience and expertise necessary to complete any paving job in a timely manner with excellent results.
We offer a full range of paving services for asphalt and concrete roads, parking lots, and more, including new pavements, striping, sealcoating, Petromat overlays, pavement replacement, and a full range of pavement repairs, including crack sealing, patch repair, and resurfacing. We also provide ADA handicap upgrades, property management services, and signage, and we can help with new construction projects.
For more information about our services or to schedule your free estimate, call Pav-Kote today. We even offer emergency pavement repair services.
What is a good lead for me?
Property Managers, Home owner associates, Commercial property owners.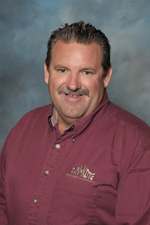 PAV-KOTE, Inc.
301 South Richman Avenue
Fullerton, CA 92832
Phone:
714-871-4905
Fax:
714-871-1189
.(JavaScript must be enabled to view this email address)