News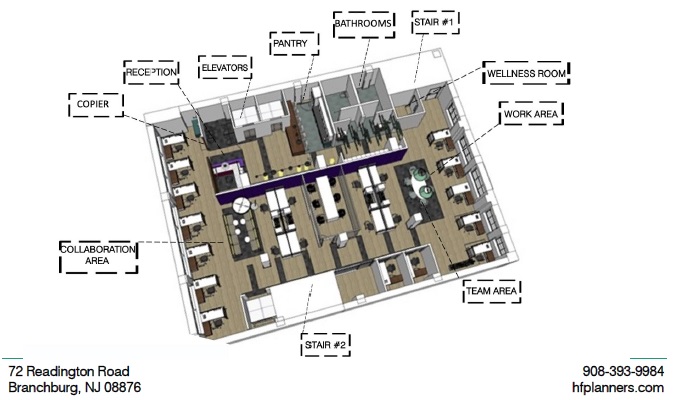 The EAOC members were thrilled to attend the presentation, Re-Occupancy Checklist for a Safe and Healthy Workplace, at this week's morning meeting! This informative and educational webinar was presented by Caroline Shelly, Principal of HF Planners, and a member of our IEA sister chapter, the Executives Association of New Jersey.
HF Planners has created a prototype floorplan, and in this webinar Caroline walked us through the various areas of our business, and how to protect/change them to be prepared to going back to work in the Covid-19 world.
Caroline focused on entry into building, Reception Areas, Pantry, Bathrooms, Wellness Rooms, Open Office Space, and Conference Rooms. She also discussed "touch points" and how to avoid them, and retrofitting existing furniture to help stop the spread of germs, incorporating new materials on the market that are anti-microbial and anti-bacterial.
EAOC members with products and services that could help work with Caroline's prototype were discussed, including Ron Dymek, Gary Gregg, Jeff Hardman, Mel Smith, and David Schaefer. Please see our recent blog posts on how each member's business has responded to new COVID-19 needs and demands.
To learn more about retrofitting your workspace for a healthy and safe office environment, please contact Caroline Shelly at www.HFPlanners.com.
---
0 Comments
Leave A Reply