News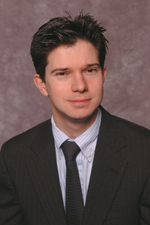 AB 10 Increases the minimum wage to $9.00 per hour beginning 1-1-2014, $10.00 per hour beginning 1-1-2016. Exempt executive, administrative and professional employees must be paid a salary equivalent to two times the minimum wage.
AB 60 Driver Licenses. Requires the issuance of an original driver's license beginning 1-1-2015 to a person who is unable to submit satisfactory proof that the applicant's presence in the US is authorized under federal law. The card is not acceptable for official
federal purposes.
AB 1386 AMOUNT DUE UNDER A Labor Commissioner order, decision or award that becomes final shall be a lien on the employer's personal and real property.
AB 556 Fair Employment and Housing Act: Military Veterans. Includes military and veteran status to the list of categories protected from discrimination
SB 400 Employment Protection: Victims of Domestic Violence Extends protection to victims of stalking and prohibits employer from discharging or in any manner discriminating against victims of stalking . Employer must make reasonable accommodations.
SB Unemployment Compensation: Disability Benefits: Paid Family Leave. Expands the scope of family temporary disability program to include time off to care for a seriously ill grandparent, grandchild, sibling, or parent-in-law.
---
0 Comments
Leave A Reply